Kiker Kreations
Website Design
Web Site Design Contact Us Other Services Links
My objective as a Web Designer is to create a part time income for myself while offering my services to those who can not afford the high prices of most Web Design firms. I assure you that my rates are among the lowest you will find anywhere.
Web Sites I Have Designed
Want to leave your feedback, or just want to send me a message? Use the link below.
---
Please tell others about my web site
---
Find a Southern Gospel Concert In Your Area
---
John 3:16 - For God so loved the world that He gave His only begotten Son,
that whoever believes in Him should not perish but have everlasting life.
Website Designed and Maintained by Kiker Kreations
7417 People have visited this site
---
---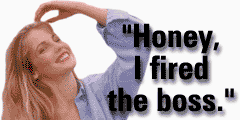 ---

---
FAX: 205-833-5335
Web Page Design: Cindy Kiker
Please email any questions to Cindy
Last updated May 24, 2001
Copyright 2001, Kiker Kreations